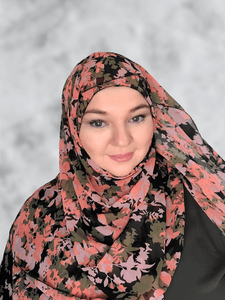 MULTI PRINT CAMOUFLAGE SQUARE HIJAB
Carve out your own style with this daring combo of camouflage shades, from rosy pink to deep green. Feather-light chiffon never goes out of fashion - ideal for all seasons! Unique colors and print - be bold and make a fashion statement!

 Measurements for square hijabs are 48x48 ".

100% Polyester

Machine wash warm, hang to dry, or tumble dry, no bleach. Ironing only if needed.